GHL Consultants —
Civil and Structural Engineering Professional Services
Located in downtown Seattle, WA, GHL Consultants provides professional engineering services to public agencies and private clients, as well as architectural, engineering, and construction firms. For more than 20 years, GHL Consultants has provided engineering services to many clients, including King County Department of Public Works, the Port of Seattle, City of Seattle, Sound Transit, the Silver Cloud Inn Management Corporation, and many other private and public entities.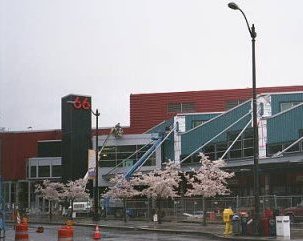 Transit Shed Apron, Pier 66, Port of Seattle
---
GHL Consultants prepares contract drawings and specifications for transportation projects including bridges and tunnels, water-front structures and commercial and industrial buildings. Recent projects include, the design of aerial structures for Sound Transit's Link Rail and the structural design of 40,000 square feet of pile-supported concrete dock for the Transit Apron as part of the Port of Seattle's Central Waterfront Project at Pier 66.
GHL Consultants is registered as project engineers in the states of Alaska and Washington, and as structural engineers in Washington and Arizona. GHL Consultants' founder and principal, Mr. Girma Haile-Leul, is a registered Civil and Structural Engineer in the states of Washington, Alaska, and Arizona. He has also served as a member of the Structural Engineers Licensing Examination Committee for the states of Washington and Oregon. GHL Consultants is an MBE and DBE firm certified in the State of Washington.